JR. ARCHITECT
Welcome to Anya's Architectural Website!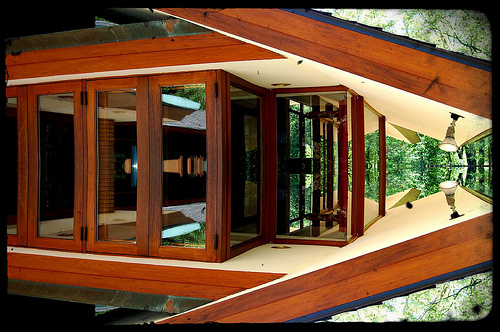 My favorite Architect's work: Frank Lloyd Wright
ANYA G. RICHARDSON
FREELANCE ARCHITECT/ DRAFTER anya_richardson@yahoo.com
Mobile: 1347-849-2950
Objective: Architect/ CADD Operator/ Model Builder available to undertake any Commercial/ Residential Projects within & around the NYC area. Highly competent in computer software -AutoCAD Drafting, Blueprint Reading & Drafting, Renovations, Alterations, Approvals, Site-Measuring & Model Building.
Experience:
07/2003- Current Rikes Associates L.I., NY
Freelance Jr. Architect/ CADD Operator/ Hand-Drafter
Cad Drafter/ Architect managing all new projects in need of AutoCAD conversions
Partnered with Sr. Architects in completing numerous Commercial projects within the NYC area
Architect in charge of preparing all interior and exterior wall layouts & backgrounds for HVAC drawings
Hand-Drafter for A/C Installation- Olmsted Center, Nubian Heritage& a variety of Commercial projects
02/2009- Current JNS Engineers P.C. & Express Building Services & King Freeze NY NY / Bklyn NY
Freelance Architect/ Drafts-person & Model-Builder
Freelance Architect/ Drafter constructing CAD-generated blueprints on major Residential projects & in turn seeking Approvals by the D.O.B. for approval
On site walk-through & measuring on new or existing property seeking approvals / new Plans
Converting company's current history of Hand-drafted blueprints into CAD- updating their current database & filing records
Converting Duct Work & Shop Drawings for Commercial projects by Electricians & Contractors into CAD for filing –(King Freeze)
02/ 2008- 04/ 2012 Griffen Architects NY, NY
CADD Operator- Current Freelance Architect/ Expeditor
Jr. Architect & CADD Operator for Commercial Projects in and around Harlem
Partnered with Senior Architects in giving creative ideas for detailing on church's façades
Regenerated projects from hand-drafted to CADD in the updating of company's records
Expeditor managing all new projects seeking approvals etc.
Education:
2009-2004 Institute of Design and Construction Brooklyn, NY
AA Degree- Majoring in Architectural Designs
7+ yrs. Proficiency in AutoCAD(versions 2005- 2012) w/ 6 yrs. exp. in Model Building
Highly competent in Blueprint Reading and Hand- Drafting, NYC's Building and Zoning Codes
Licensed Expeditor
Architect/ Model Builder- for Beach House/ Mansion in Nassau, Bahamas (Model at: 1/8")
2002-2003 Medgar Evers College Brooklyn, NY
Special Skills:
Blueprint Drafting & Reading / Highly Proficient in Computer Software / AutoCAD 2002-2008- 2D, 3D, Interior, Exterior & Detailing / Photoshop Editing/ Model Building/ Designs- Creating original Architectural structures/ Excellent interpersonal skills / Ability to multi-task/ Office managerial skills, consisting of filing, managerial duties, and arranging of work space to its best functionality.
Interest: To bring your firm the best Architect/ Drafter available- possessing substantial creative abilities, with the open- mindedness to expand beyond the needs of the regular periphery, and terminate to perfection any project taken on by your Company.
JUNIOR ARCHITECT
I would love to be at one with a firm which can elevate my creativity and learning experience to a level that results in one of most loved,
& well- known young Architects of the 20th century.